Microsoft Edge for Business is Now Available
08/23/23
Microsoft Edge for Business is now available, as announced yesterday by Microsoft. This will offer users a clear separation between work and personal browsing. With Edge for Business, Microsoft is introducing a new, automatic switching behavior to separate work and personal browsing into their own dedicated browser windows, enabling organizations to standardize on one browser to meet both needs.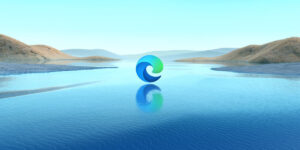 Edge for Business now has a mode that is enabled when you sign into your Windows PC and/or the browser using an Entra ID (formerly Azure Active Directory, of AAD) account. You will then see a customized version of the Edge browser window with a unique briefcase icon and a few minor UI changes. All policies, settings, and configurations previously set by your IT organization will transition into Edge for Business. Anyone that creates a separate personal profile will get a separate Edge browser window with limited personal-to-work browser window switching enabled by default.
"Microsoft Edge for Business, the new, dedicated work experience for Microsoft Edge, is now available across all supported platforms, including mobile," Lindsay Kubasik and Arunesh Chandra from Microsoft wrote in the announcement post on their official blog page. "With native enterprise-grade security, productivity, manageability, and AI built-in, Edge for Business is the next step in our journey to deliver the best browser for business. Edge for Business is … designed to create a separation between work and personal browsing.
Click here to read the official Microsoft blog product announcement.
Read More: