Dashboards for Epicor: Your Business At a Glance
02/06/18
Data is the name of the game for businesses looking to pinpoint exactly who they are marketing to and what their customers' needs are. Epicor Data Analytics is available in Epicor's ERP software and provides heightened, industry-focused analysis for its users. EDA is a flexible and intuitive analytics platform that remains tightly integrated with Epicor ERP in the form of configurable, out-of-the-box dashboards.
In Epicor 10, dashboards are an important feature that users are starting to understand and use within their organizations. Dashboards provide a great start in understanding what information you need to see at a snapshot to make quick decisions. Just like when you get comfortable using your ERP system, dashboards are a great tool. However, you need to understand what more you need for them to be most effective.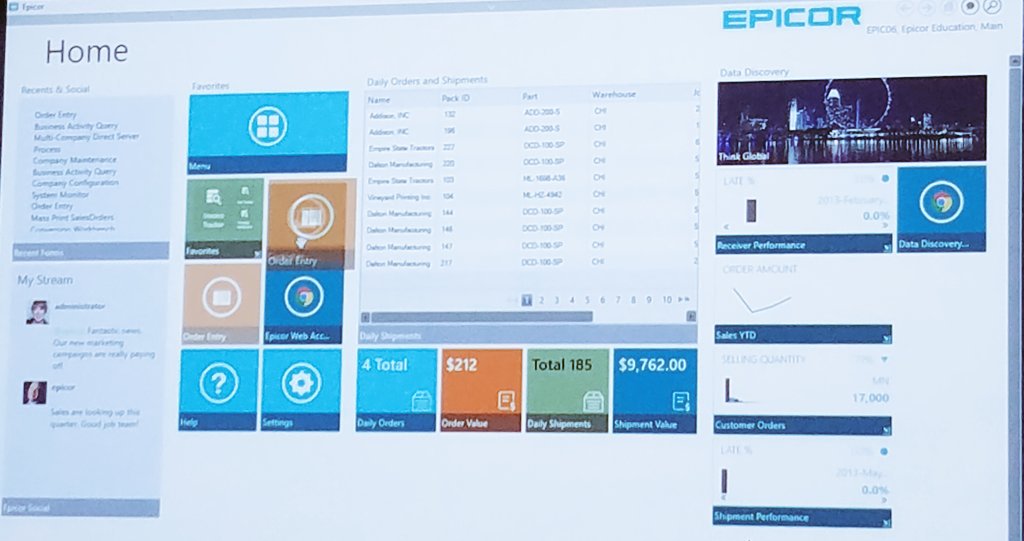 Epicor ERP users can work with real-time data from EDA and drill down into the various support figures and dashboards to get a deeper understanding of what their data is showing. This gives users the opportunity to make real, actionable decisions on the shop floor every day.
Dashboards also display the Key Performance Indicators (KPI) that are important to your organization, with the ability to drill down into the details. You choose the frequency at which your data and is refreshed, and you can control the access to your data and customize the dashboards based on your needs.
At 2W Tech, we developed this product because of the amount of Epicor 10 clients we have that wanted more out of the dashboard functionality that they were using.  Contact 2W Tech today to see how we can help you maximize dashboard functionality. If you are an Epicor user that is not yet running version 10, or you need help understanding dashboards, we can help discuss a plan to get your business there as certified Epicor ERP partner.
Read More:
Why Corporate Compliance is Important
Get Started With Microsoft Teams in Office 365
Choosing the Right ERP Solution to Support a Global Business Whitepaper
Enjoyed reading this article? Click the button below to download this asset.

Choosing the Right ERP Solutions to Support a Global Business Whitepaper
Please complete the form to download the file.