Benefits of using Copilot in Power BI
09/26/23
Copilot is a new feature in Power BI that uses generative AI to help users create reports and insights easier than ever before. Last week on our blog, we discussed key features when using Copilot in Power BI. Today, lets dig in and learn more about the benefits this impactful integration of Copilot with Power BI offers.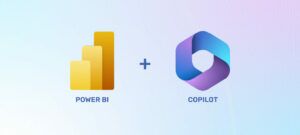 Key benefits include:
Provides faster insights: With Copilot, you can quickly uncover valuable insights from your data, saving you both time and resources.
Ease of use: Uses a conversational language interface that is user friendly for all; no need to be a technical wizard.
Reduced time to market: Using Copilot in your workflows can reduce time to develop new workflows and increase your overall operational efficiency.
Better and faster decision making: Real-tome access to data insights can help a business make informed decisions.
Improved collaboration: With Copilot, data engineers, warehouse workers, data analyst, and all business users can collaborate seamlessly creative a cohesive information sharing culture.
Relieves mental workload: Creating Power BI reports can be challenging. Having the summary with Copilot visual is a great tool to help relieve that stress. It can automatically generate a summary of your report based on the visuals you select.
Has your business begun adopting data analytics and business intelligence tools? These toolsets can transform your business and set you up for future growth. 2W Tech uses Microsoft Power BI daily in our business and would love to discuss how it has changed the way we do business. Give us a call today to learn more!
Read More: