2W Ideas You Can Use – October Edition
10/04/18
2W ideas You Can Use – October Edition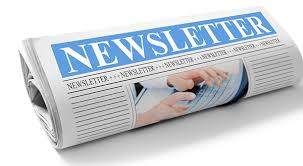 Upcoming Webinar: Microsoft Office 365 Teams
Tuesday, October 16th at 1 pm EST/12 pm CST
Every team is different. Office 365 helps you achieve more with flexible, secure tools that work the way you do. This webinar will help you learn how to maximize Office 365 Teams for your business.
Learn how to:
Co-author and share files with popular Office 365 Apps
Host online meetings
Create a hub for where you can chat, hold meetings, and share files and apps
Utilize online file storage and sharing
Stay easier connected by accessing email, contacts, and shared calendars anywhere
Collaborate with Office 365 Teams.  It really does make teamwork, work. It's more than just an App. It's the new way to office. Join us to learn more!
---
2W Technologies, INC Announces Acquisition of Compasys, INC.
2W Technologies, INC announced that it has acquired Compasys, INC. The combination of technology and expertise from these two long term Epicor partners will serve as the foundation for 2W Tech to further expand their Epicor footprint in the US. 2W Tech has been serving as an Epicor certified partner for over 25 years and provides a full line card of IT and cloud services as well.
---
October is National Cyber Security Awareness Month
October 1st marked the start of National Cyber Security Awareness Month (NCSAM), a collaborative effort that began in 2004 as part of a joint campaign of the National Cyber Security Alliance and the U.S. Department of Homeland Security. The focus this year is on internet security as a shared responsibility among consumers, businesses and the cyber workforce.
The digital transformation in Manufacturing has created new opportunities and efficiencies for businesses, but it also has created vulnerabilities for some organizations. Take this National Cyber Security Awareness Month as an opportunity to ensure your organization is taking all the necessary precautions to protect your business.
Email us today to learn about our Security solutions and how 2W Tech can help protect your business from outside threats.
---
Do you need a custom Epicor report?
Prebuilt customized reports designed specifically for Epicor ERP systems are available in our Epicor Report Store. All reports include logo placement and installation help. Other customizations available on request. If you can't find what you are looking for, just ask. We can customize anything to meet your needs!
A few of the reports we are currently offering include:
Visit our Report Store to view more
---
2W Ideas You Can Use is our Monthly newsletter. 2W Tech is a full-service Epicor ERP and IT Consulting Firm that specializes in the Manufacturing industry. We offer Cloud solutions, Managed Services, Security solutions, IT Infrastructure Solutions (both hardware and software), as well as specific industry solutions.