Windows Hello for Business
06/05/23
Identify theft and cyberattacks are constantly in the news and hopefully on the forefront of everyone's mind. Device security is a huge concern facing organizations, especially since so many workforces are heavier remote weighted than ever before. Strong passwords can be difficult to remember so often users go for something easy and obvious and they reuse that password on multiple sites. Passwords are subject to replay attacks, as well as server breaches and phishing attacks. Using passwords has become a scary business practice. Microsoft introduced Windows Hello for Business as a replacement for passwords, you instead use a strong two-factor authentication on devices that consists of a type of user credential tied to the device.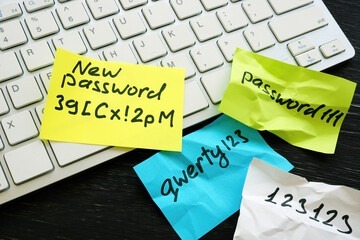 Windows Hello for Business is configured by group policy or mobile device management (MDM) policy and must use key-based or certificate-based authentication. Users can authenticate to a Microsoft account, an Active Directory account, Microsoft Azure Active Directory or through an Identity Protection Service.
You begin setup of Windows Hello by an initial two-step verification for the user. Once Windows Hello is set up on the user's device, the user then decides between a biometric log-in or a pin. Windows can then use Windows Hello to authenticate the user.
Windows Hello replaces passwords in Windows 10 and later versions.
Windows Hello creation was a step made by Microsoft to help protect user identities and credentials. Unlike a password, if someone would uncover your pin, they cannot access your account because that pin is local to a specific device and will not enable authentication from any other device. Two-factor authentication should be a requirement for every organization.
Is your organization still relying heavily on passwords? If the answer is yes, now is the time for you to reconsider that outdated and unsecure business practice and instead move to Windows Hello for Business.
2W Tech is a Tier One Microsoft Cloud Solutions Provider and holds several other Microsoft solutions designations as well. Let our team of expert IT Consultants help secure up your device management by introducing you to Windows Hello for Business.
Read More:
Exciting Changes for Microsoft Edge