Moveworks and Microsoft Teams Using Artificial Intelligence to Improve Productivity
07/14/23
Moveworks partners with Microsoft and acts as its' next generation bot that operates within the Microsoft Teams platform. This conversational artificial intelligence helps employees improve productivity by automating common tasks and workflows. By handling manual processes, employees can instead focus on higher level and valued tasks.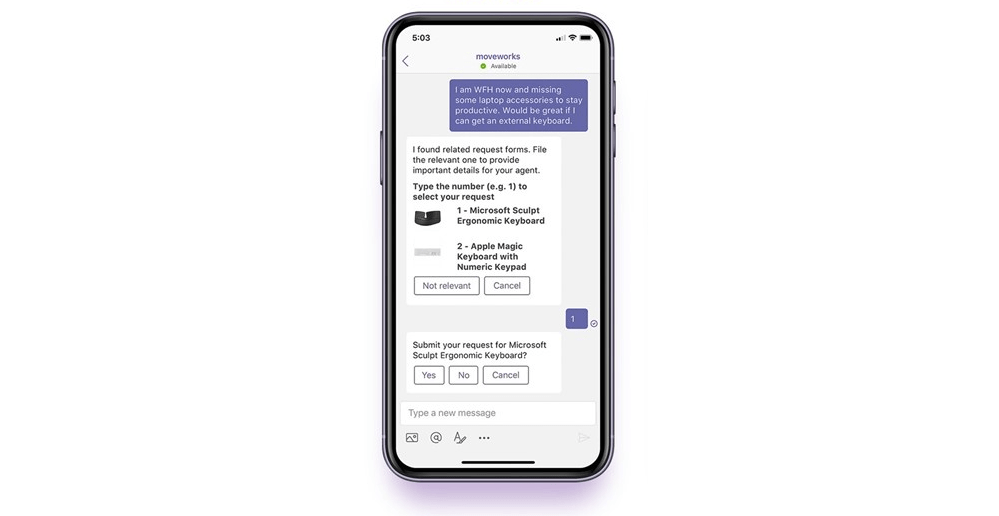 Moveworks is not a new initiative for Microsoft, as the partnership launched four years ago. It has increasingly been more successful due to three factors:
Integrates AI into the flow of work in Teams to increase employee productivity
Enables Teams notifications to help with employee engagement
Helps integrate the Microsoft ecosystem together so all users can experience rich user experiences
At Microsoft Build 2023 a few months ago, Moveworks announced it is now using message extensions to help users streamline either workflow. This is considered the first step toward integrating with Microsoft 365 Copilot and furthering the relationship between Microsoft and Moveworks.
Learn more about Moveworks on Teams by clicking here.
Read More:
Epicor Ranked a Leader in the 2023 Nucleus Research SMB ERP Value Matrix
Big Head Highlighting Ransomware Headlines