How to Keep Your Team Motivated When Working Remote
04/22/20
Working from home is not a new concept, but the percentage of workforce prior to the COVID-19 outbreak that worked remote on the regular was minimal. COVID-19 has changed that, as many organizations were forced to move their entire workforce to full-time remote positions.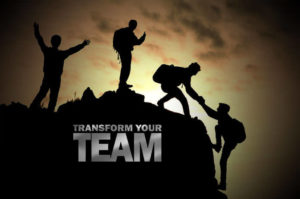 This shift has revealed expected and unexpected challenges such as technology issues, feelings of loneliness and increased work interruptions (yes spouses and children, we are talking about you) to name a few. One thing that can help offset these challenges is to error on the side of over-communication. This can have significant impact in keeping your remote workforce engaged and productive.
Some other suggestions include weekly all-hands meetings to share updates and address concerns or impromptu video conference or chats. Using social collaboration tools when possible for project management can also help keep productivity high.
Ensuring that team members are in good spirits during these challenging times is just as important as keeping a business operating smoothly. Asking each individual, simply and directly, how they are doing and how leaders can help can go a long way in building morale. 2W Tech is a technology service provider and a Microsoft Gold Partner. Microsoft 365 has a variety of collaboration tools available to help alleviate some of your work from home challenges. Give us a call today to learn more.
Read More:
Adjusting Your Digital Transformation to a New Reality
Microsoft Teams Enhancing Meeting Controls and Security