How to Ease AI Adoption in Your Business
08/28/23
Many manufacturers have begun adopting the use of generative AI, smart robots and automation within their organization and supply chain. There are many benefits this emerging technology can offer a business including reducing the human cognitive load and volume of monotonous tasks. However, what is often overlooked is the fear of job loss AI adoption could cause with your team.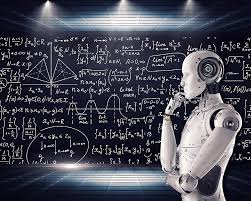 This concern is understandable, but often overshadowed by the promise of greater efficiency. Before implementing these innovative technologies, leadership should be mindful of the implications for their teams. Evaluating how these technologies may affect roles and responsibilities within the supply chain is crucial. There are many factors that should be considered before moving forward including:
Promote skill development to reinforce job security.
Redefine roles and concentrate on higher-value and more strategic activities that require human input, critical thinking, and problem-solving skills.
Offer an informative session for all users prior to implementing the modern technology. This can help ensure a smooth transition toward a technology-driven supply chain. Focus on the benefits/advantages, address potential concerns, and provide adequate training and support through the transition phase.
Gather input from team members to identify area where artificial intelligence and automation can augment human capabilities and improve their work life.
The adoption of technology needs to be cooperative, not adversarial. This begins with taking the above steps to help prepare your workforce, as well as the capabilities your organization requires to maximize the opportunity. This helps ensure technology can be leveraged to support your team and make your organization more efficient.
2W works hard to figure out how to keep all our business data secure yet leverage all the heavy lifting big tech is working on. We are now, and will continue to be, your guide in this exciting, evolving opportunity. If you are interested to see what we are up to and how we might help your business, let us know. We know adopting modern technology can be a daunting task, let our expert team help!
Read Now: