Endpoint Security Adoption on the Rise
09/20/23
The increase in cybersecurity attacks, security breaches, emerging technologies, and BYOD (bring your own devices) have caused the need for endpoint security solutions to skyrocket. According to DataHorizzon Research, the endpoint security market size was valued at USD 13.9 billion in 2022 and is expected to reach USD 32.4 billion by 2032 with a CAGR of 8.9%.
Endpoint security is the process of protecting devices like workstations, servers, and other devices (that can accept a security client) from malicious threats and cyberattacks. Endpoint security software enables businesses to protect devices that employees use for work purposes or servers that are either on a network or in the cloud from cyber threats.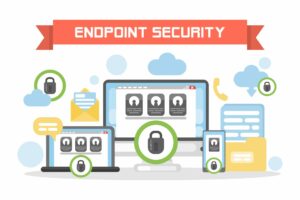 BYOD has played a significant role in this growth. As the number of smart devices continues to increase due to organizations allowing more personal devices to connect to their networks, it has generated several endpoints in the network. These endpoints can be exposed to outside threats, fueling the demand for endpoint security.
Emerging technologies such as cloud, artificial intelligence (AI), the Internet of Things (IoT) have started intertwining and becoming an integral part of operations. The more sophisticated technology is becoming, the more cybercriminals increase their sophistication level. Endpoint security becomes a crucial part of your security solutions stack to protect against the rise and sophistication level of cybersecurity attacks and security breaches.
Do not take a chance when it comes to the security of your business and data. To learn more about endpoint security and why it is necessary for your business, call the team at 2W Tech today! We are a technology solutions provider with IT Consultants on staff that specialize in security solutions.
Read More: