Disaster Recovery & Data Backups Strongsville, OH
We'll get your business back up and running quickly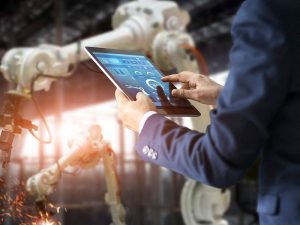 2WTech is a preferred provider of disaster recovery solutions and data backup services for companies in the Strongsville, OH area.
When disaster strikes, our recovery solutions ensure full recovery of your entire IT environment and help you to resume operations quickly and smoothly. With our fully automatic data backup services and business continuity plans, we'll get you a fast recovery across physical, virtual, and cloud environments.
Our dedicated team of experts delivers end-to-end services, giving you peace of mind for all your business continuity concerns. Our goal is to preserve and protect your data from catastrophic loss and restore it fast. We will work with your IT department to identify all business-critical data, and then design a disaster recovery to meet your company's needs.
Coverage

No matter the size of your organization, our comprehensive disaster recovery plan will ensure that all aspects of the business are accounted for and protected. Organized plans prevent chaos and disorganization, resulting in minimal business disruption.

Communication

A well-planned disaster recovery solution depends on good communication. Our plan includes compiling an organized list of the contact information of all parties involved.

Peace of Mind

Worrying about what could happen to your data in the event of a disaster is the last thing you want to spend your precious time on. Having a partner to handle your data backups and ensure you're protected in the event of a disaster brings confidence to you and your company.
Your organization should be well prepared for all types of disasters, such as hardware failures, natural calamities, or even cyberattacks. In trying times like these, the last thing you need is for your company to become crippled because business-critical resources are unavailable.
Data loss could result in a serious compliance lawsuit that can create a huge financial impact on your organization. Businesses have been shut down by the Federal government due to a lack of security measures and the inability to protect themselves from unpredictable disasters and/or cyberattacks.
With over 10 years of providing disaster recovery solutions to clients across the country, engineers at 2W Technologies have acquired vast knowledge and top-notch expertise, enabling us to deliver full end-to-end support to all our clients. Working with us, you'll enjoy:

1. Faster Response Times
2. Increased Flexibility
3. Improved Control
4. Regulatory Compliance
5. Minimized Downtime
6. Workflow Automation
7. Passive Monitoring
8. Knowledge Training
9. Cost Efficiency
10. 24×7 support