Cloud ERP Consulting
Helping you make informed decisions on
Cloud ERP Systems and solutions.
Every growing business, whether manufacturing, merchandising or service-oriented businesses, require a solution to assist your team in laying out the necessary processes and manage workloads in an easy and optimized way. We know in growing businesses, resources are limited and demand for manpower scales up drastically- handling an increasing number of transactions per day can be a daunting task. An ERP (Enterprise Resource Planning) solution may greatly benefit your business. We proving Cloud ERP consulting services to companies in the Medina, OH area. Oue expert cloud ERP consultants can partner with your business to maximize your workflows, tasks, and operations.
An ERP system is made of applications and tools that help all areas of your business communicate with each other more effectively. ERP systems can help your organization collect and store data in one place and they are able to handle these important divisions of your business. Our cloud ERP consultants have experience across a wide variety of business types and verticals.
Finance & Accounting
Human Resources
Customer Relationship Management
Production Management
Business Intelligence
Warehouse Management
Inventory Management
Supply Chain Management
Point-of-Sale (POS)
eCommerce
We understand how a cloud-powered ERP system can make things easier for you and your organization.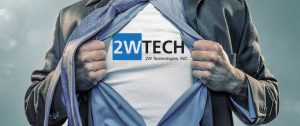 2W Technologies will provide you the best business management solution you need to thrive in the modern digital market. 2W Technologies will help you create, deploy, manage and support a customized cloud ERP solution to maximize your business. We have partnered with different ERP software vendors of varying specialty areas.
Contact us and let's discuss how cloud ERP consultanting services can help your business!