2W Ideas You Can Use – September Edition
09/03/18
2W Ideas You Can Use – September Edition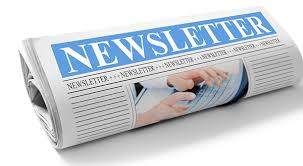 Upcoming Webinar: Epicor Advanced Material Management
Thursday, September 6th at 12pm EST/11 CST
Epicor Advanced Material Management – Find new efficiencies in moving material through your manufacturing and distribution processes.
Do you:
Struggle with allocation of scarce materials against demand from customer orders and jobs?
Buy and hold excessive inventory to make up for inefficient material handling processes?
Feel like your manufacturing areas are 'clogged up' with materials and parts?
Have trouble physically locating parts in manufacturing or inventory?
Learn how Epicor's AMM can help you to solve these problems, by giving you to tools to streamline the flow of materials from receiving, through manufacturing and inventory, and to your customers.
Register Now!
---
Microsoft Office 365 Teams: Makes Teamwork the Dreamwork
Changing the way your business works by:
Communicate through chat, meetings and calls
Collaborate together with with integrated Office 365 apps
Customize your workplace with other integrated apps
Make calls in Office 365 and Teams
Connect across various devices
Enterprise-level security, compliance and manageability
2W Tech is proud to be a Microsoft Gold Certified Partner. Have a question or want to learn more about any Microsoft Solution, contact us today to learn more.
Learn more about Teams
---
Sales Order Backlog Review Report
This report is the latest edition to our Epicor Report Store.
Display all Open Releases sorted by Customer and Need By date.
Includes Order Number, Part Number, Order, Release Quantity, Release Shipped Quantity, Release Balance Quantity Due, Unit Price, Order Line Amount and Balance Due Amount.
Visit our Report Store and learn about our Custom Epicor Reports
---
Ransomware Attack: May Be Closer Than You Think
Did you know that 2 in every 3 businesses have been hit with a type of malware or ransomware? If you are still denying the possibility that this can happen to your business and are still not prepared, you are treading in very dangerous water.
2W Tech is an Axcient Partner and have a few clients that have had their butts saved by the Axcient Fusion product.  Email me to learn more today.
Interested in learning about how one of your peers was infected and how they handled it?
Click to Read: Axcient Provides Business Continuity During Ransomware Attack
---
2W Ideas You Can Use is our Monthly newsletter. 2W Tech is a full-service Epicor ERP and IT Consulting Firm that specializes in the Manufacturing industry. We offer Cloud solutions, Managed Services, Security solutions, IT Infrastructure Solutions (both hardware and software), as well as specific industry solutions.