2W Ideas You Can Use – April Edition
04/13/18
2W Ideas You Can Use – April 2018 Newsletter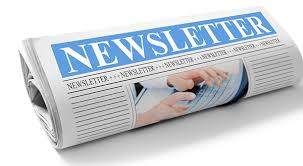 Webinar: Epicor Production Scheduling
Join us for our next webinar:
Thursday, April 19th at 12 pm EST/11 am CST
Effective use of Epicor Production Scheduling can:
Free up Cash through lower WIP and Inventory
Improve Customer Satisfaction when promised delivery dates are met
Maximize Utilization and Efficiency of Equipment and Employees
Make your whites whiter and your colors brighter (just kidding – to see if you read this.)
Spend 45 minutes with 2W Tech and learn how we can help you improve your use of this tool.
Register now
---
Are Your User's Digital Credentials Available For Sale On The Dark Web? How Can This Impact Your Business?
2W Tech is now offering a solution to detect for your business if any of your user's have compromised credentials in real-time on the Dark Web. This product vigilantly searches the most secretive corners of the Internet to find compromised credentials associated with your company, contractors and other personnel, and notifies you immediately when these critical assets are compromised, before they are used for identity theft, data breaches or other crimes.
Click to learn more about this solution
---
Epicor Report Store
Click here to visit our report store to learn about the different customized Epicor reports

Bill of Lading Report
Clean looking form with the proper legal documentation and knowledge of which packing slips are associated with your shipments.
The standard system Bill of Lading (BOL) leaves additional blank, white space in the header address section. and provides no legalese to protect and define your shipment.
Learn More Here
---
2W Tech is Now on YouTube
2W Tech has recordings of past webinars that we have conducted on various technology topics. We decided to make these easily accessible since they contain some great information and advice. Visit our channel to view webinars on these topics:
---
Epicor Insights 2018 Cocktail Party hosted by 2W Tech
If you are attending the Epicor Insights user event in Nashville, please join us on Tuesday, May 22nd from 7:30 – 10:30 pm for a cocktail party.  We would like the opportunity to thank our current clients for their business and welcome potential clients to come and get to know us better. Food and drinks will be provided.
To learn more details and RSVP for our Cocktail Party, please visit our event page and complete the form at the bottom. Hope to see you there!
Event Page
---
2W Ideas You Can Use is our Monthly newsletter. 2W Tech is a full service Epicor ERP and IT Consultant. We offer Project and Managed Services, IT Infrastructure Solutions (both hardware and software), as well as specific industry solutions. If you are interested in any of these services or need help with your Epicor or IT systems, let us know. We are happy to help.