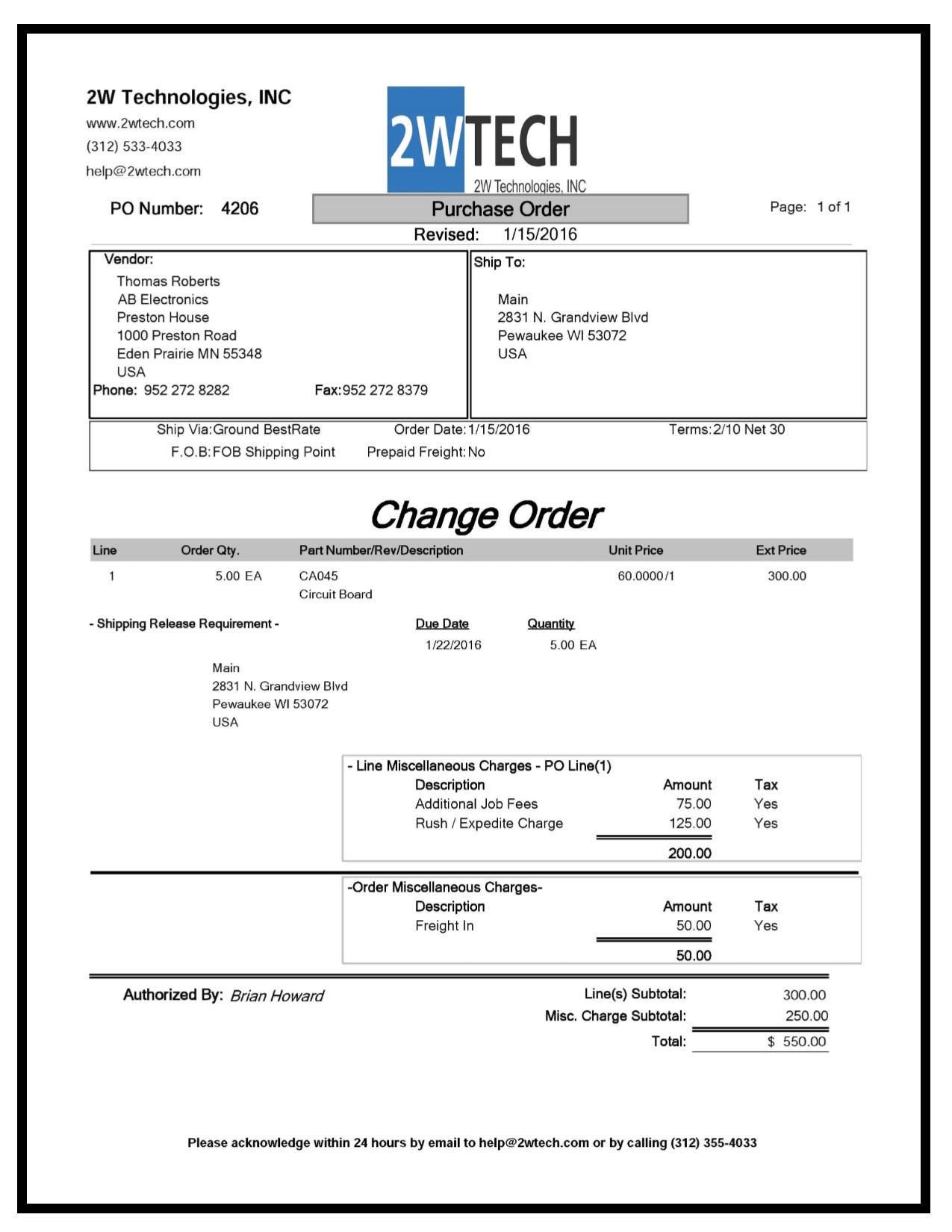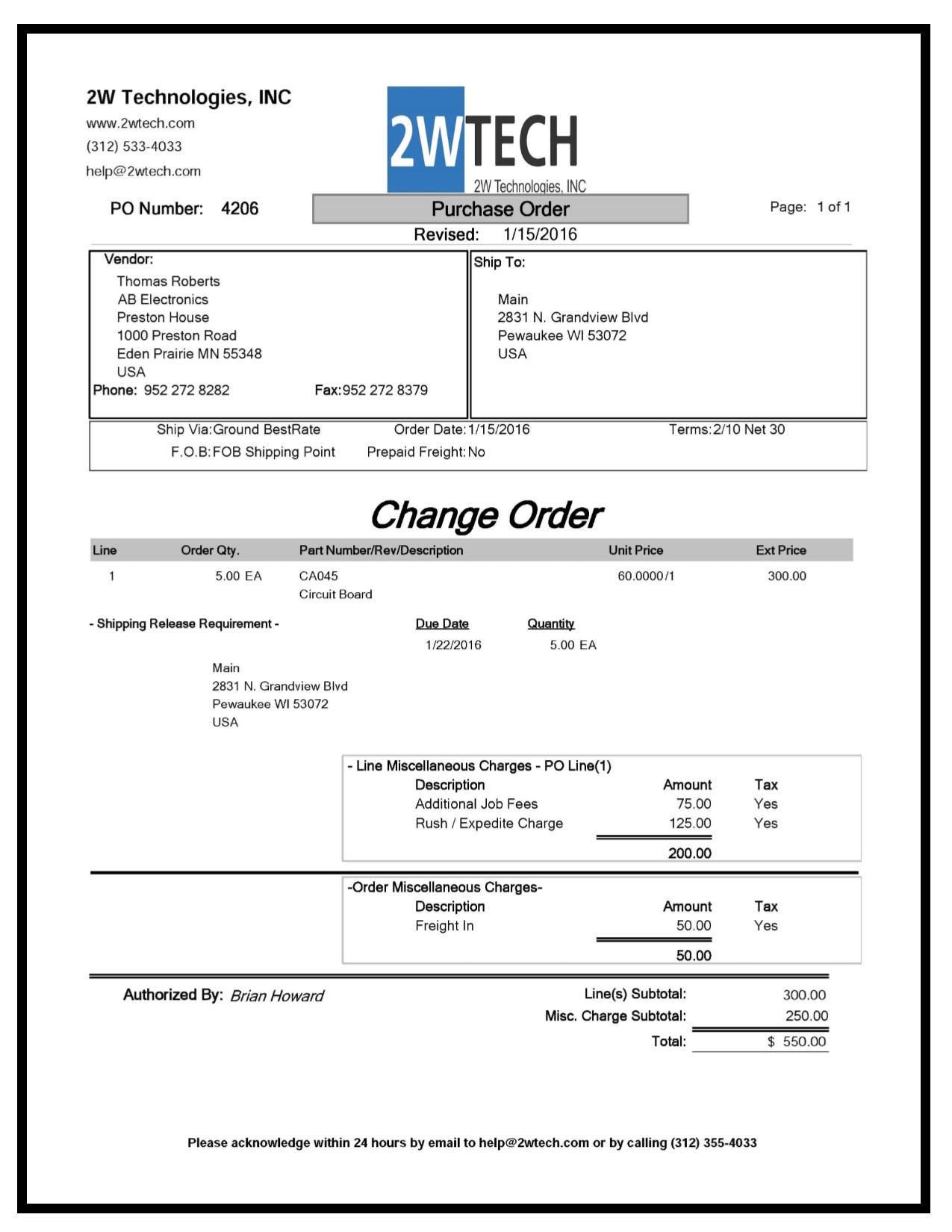 Clean looking, accurate information without duplication.
The Standard Purchase Order has extra additional blank, white space in the header address section. The extended line price is not displayed, and if you have multiple miscellaneous charge lines, the description of the charges are repeated on each line of the Purchase order. Finally, the Purchase Order Line Subtotal is multiplied by the number of miscellaneous charge lines.
The 2W improved PO removes the white space, extends the line price, removes the duplication of the miscellaneous charge descriptions and properly displays the Purchase Order Line Subtotal.