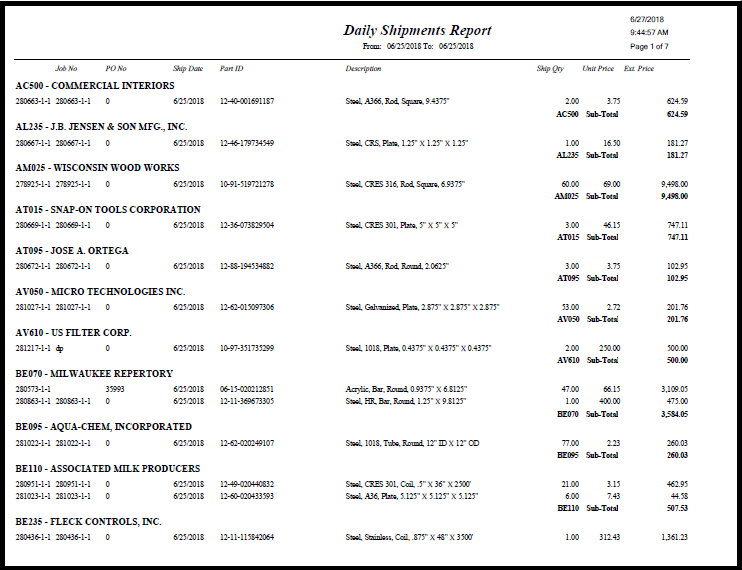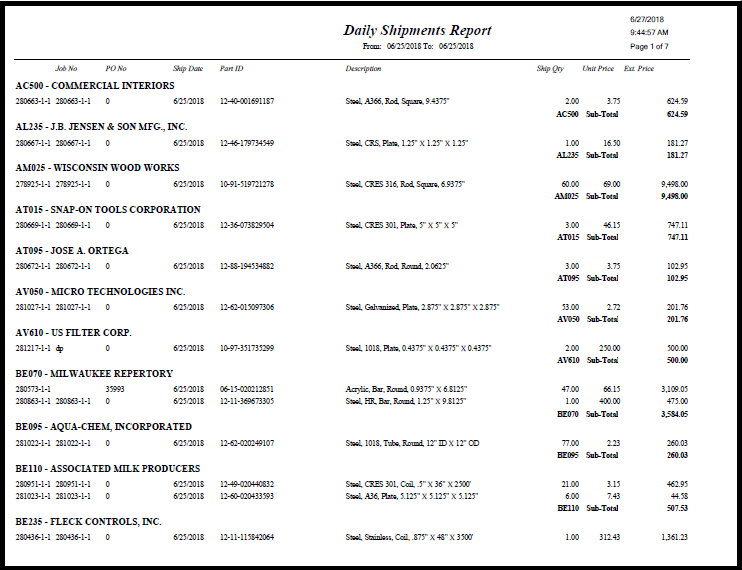 Daily shipment report provides details for each customer for all shipments in a defined timeframe.
This Daily shipment report allows an organization to review all items shipped with quantity and prices attached to it. It also provides a recap of all shipments for individual customers.
Designed for Epicor ERP 10.